24 Hour Emergency Service
Welcome To GP Tree Service
Your source for tree experts in the Northeast Ohio area.
Trees are a beautiful and integral part of our environment. They provide us with brilliance and life in spring, warm color and elegance in the fall, and they perfectly represent the cyclical nature of life. So why trust the care of your trees to anyone other than the experts at GP Tree Service?
Trees have come to stand for strength and longevity, but in order to keep them truly healthy and lush they require care and attention. At GP Tree Service we offer comprehensive tree trimming services, and with many years of experience, we have the skill and expertise to handle all of your tree care needs easily and efficiently. We can help you keep your trees looking lush and beautiful all year long!
Our Service
Storm Damage
Tree Cabling Crane
Bucket Truck Service
Call today for an estimate!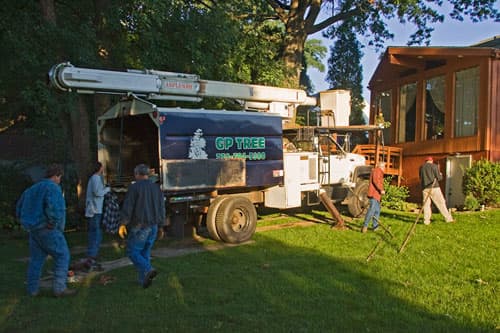 ;